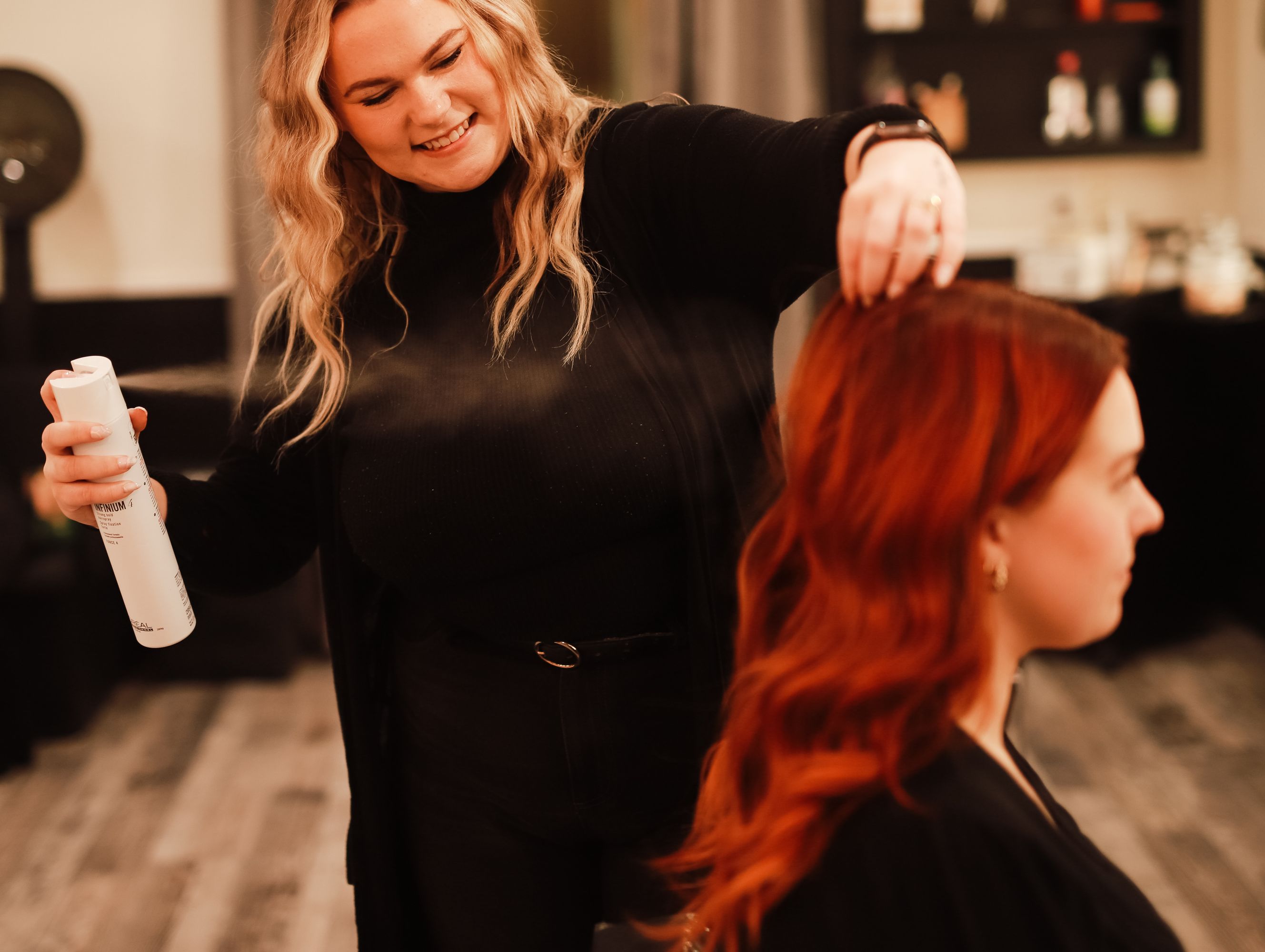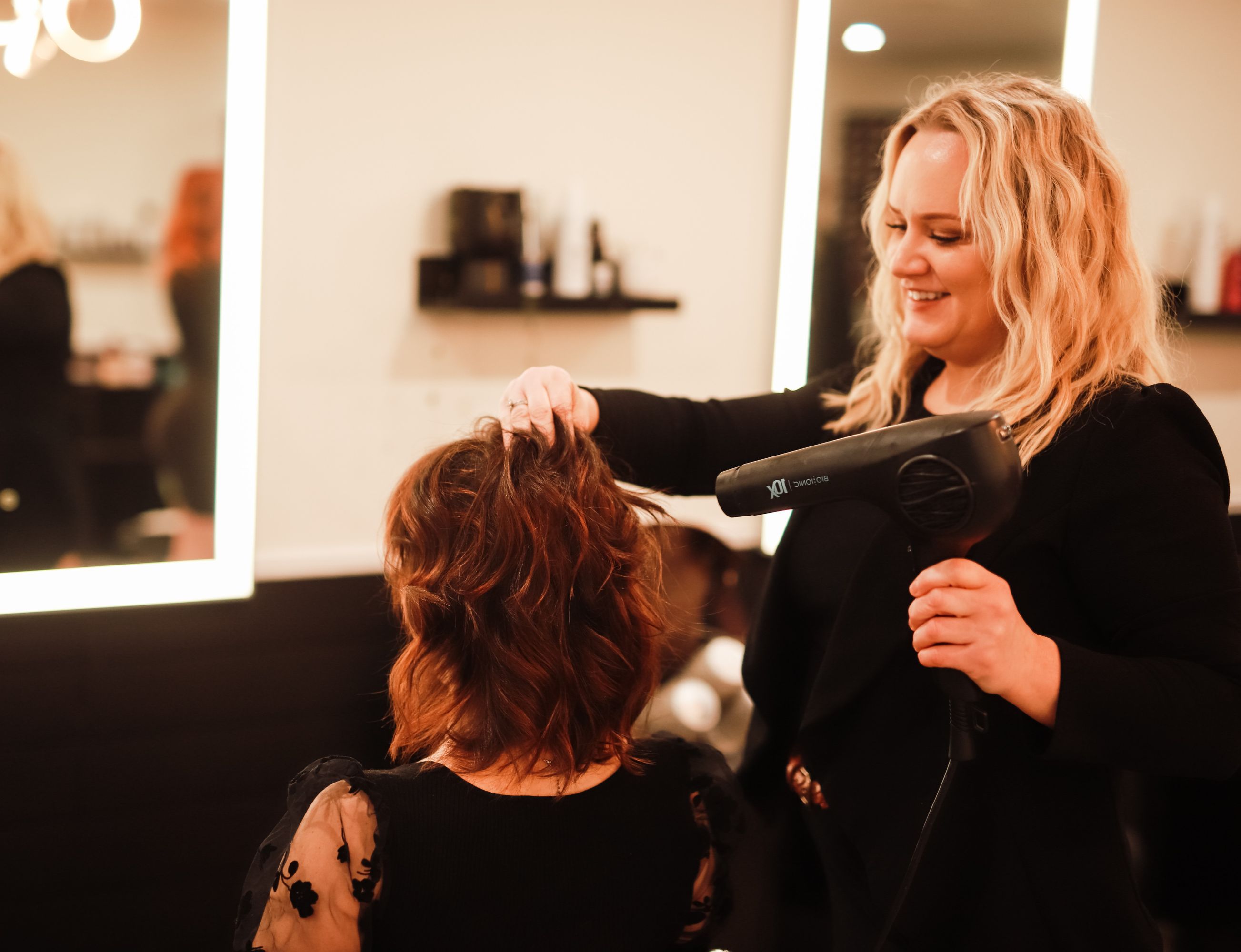 COLOR
COLOR CONSULTATION
A complimentary consultation with the stylist of your choice. This can be used to talk about your ideas with a stylist, perform a test strand to make sure your idea is possible or get a price quote.
COLOR RETOUCH
Select this option if you just need to touch up the areas of hair where your roots are growing in. Starting at $64.
PARTIAL FOIL
Highlighting the hair using foils. With a partial foil, only the top or front section closest to the face will be highlighted. Starting at $64.
FULL FOIL
Highlighting the hair using foils. With a full foil, the entire head will be highlighted, including sections underneath so the highlights are visible when your hair is in a ponytail. Starting at $82.
BALAYAGE
A highlighting technique that does not use foils. Lightener is hand painted on to the hair in a sweeping motion starting in the middle and getting denser as it moves down to the ends of your hair. Starting at $154.
PLATINUM CARD
Platinum Card is a highlighting technique in which every piece of hair is foiled and lightened to achieve an all over platinum or lightest blonde color possible in one sitting. Starting at $174.
FANTASY COLOR
Fantasy color includes any unnatural colors including pink, purple, blue, etc. (See photo at the top of the page) Starting at $174.
COLORING SERVICE
Choose this option for any other coloring service not listed, or if you are unsure of exactly what you'd like.
EXTENSIONS
We are proud to offer Bellami hair extensions in K-Tip, I-Tip, Tape-In, Volume Weft and Hand Tied Wefts. If you are interested, please call us to schedule a consultation appointment, as all extension services are custom to your needs and desired look.
more