ABOUT
DC Salon is a full-service salon that works to fulfill your beauty goals. Our dedicated stylists and technicians work to build a relaxing atmosphere for all. We offer many services including haircuts, specialty coloring, conditioning treatments, full body and facial waxing, nail services, facials, massage, brow tinting and Henna. We are a Redken salon. We also offer Matrix and Mizani products.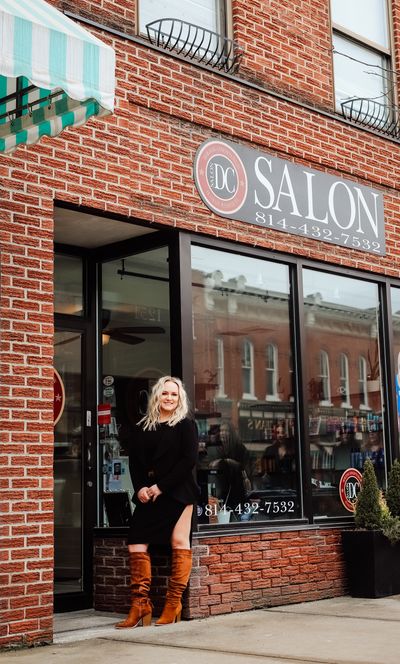 Owner
TRACI GUTHRIE
ON OWNING A SALON:
"I've never felt like I've worked a day in my life. I've always loved making people feel beautiful and empowering women at the same time. So I thought, why not own my own business and bring in like-minded women who enjoy doing the same?"
ON WHAT GETS HER UP IN THE MORNING:
"I want to show my daughters that hard work pays off, but if you find your passion in life, it doesn't have to feel 'hard'! I like to embrace what I'm passionate about and use it to help others better their lives. Making someone else's day better makes me feel accomplished."